Calculators and other items for sale
Híradástechnika PTK-1072
Identifier
Description
Price
1-123462
Híradástechnika PTK-1072
USD119.95
This is a Híradástechnika PTK-1072 programmable calculator: A Commodore PR-100 under a Hungarian OEM label. It is in working condition, but it has no battery pack installed. The calculator was tested from a bench power supply. All buttons work, all display segments are lit.
The calculator shows wear and tear. The OEM decal is missing; back label faded.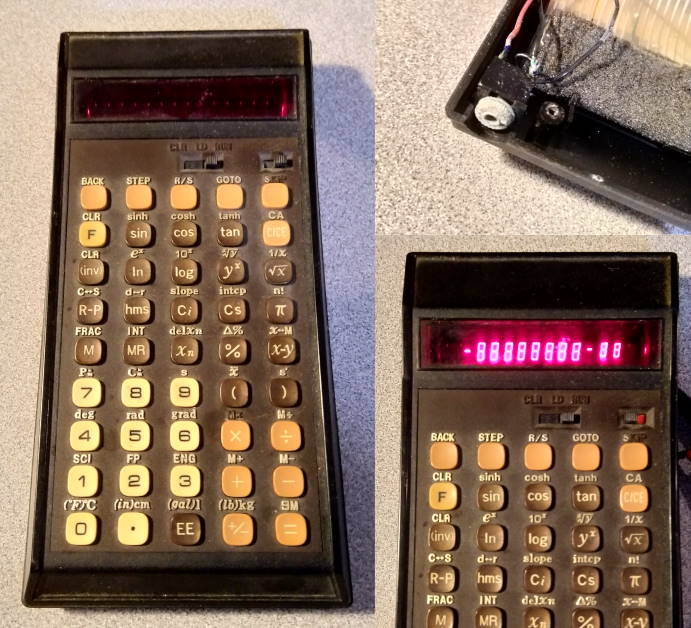 I installed a new battery pack (purchased several years ago but never used) in this calculator, along with an internal header-style connector that makes future battery replacement possible without soldering. This battery pack is included in the purchase price.
The charging plug of the calculator shows signs of corrosion and may require cleaning before it can be operated reliably. The calculator also requires the installation of a new battery pack. Alternatively, it can be used from an external 3.6-4.5 VDC regulated power supply.
No accessories are provided (no case, no charger, no manual).
---
| | | |
| --- | --- | --- |
| | | This Web page copyright ©2005-2023 Viktor T. Toth |